Local-area
Local Attractions & Events Near Our Ocean City Hotel
Looking for a hotel near the beach, close to fun attractions and the Ocean City Boardwalk? The Forum Ocean City has plenty of local events and exciting activities to do nearby, including waterparks, museums, amusement parks and even mini-golf.
Situated between the beach and bay on Asbury Avenue in downtown Ocean City is the heart of our small town – the Asbury Avenue shopping district. It has over 100 cafes and shops to browse through. Stroll, window shop, purchase a few items and enjoy some tasty treats and specialty coffees.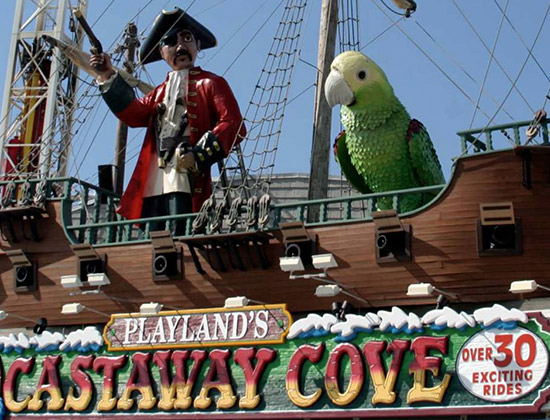 Located along the Ocean City Boardwalk and just five minutes from our hotel is a world of fun. Offering over 32 exciting rides, this fun place has something for all ages to enjoy. There are thrill rides, mini-golf, go karts, family rides, food and so much more!
Carousels, submarine rides, balloon races, giant wheel rides, the drop tower and more can be enjoyed at Gillian's Wonderland Pier. Take the family for the day and experience the thrills and excitement by the ocean!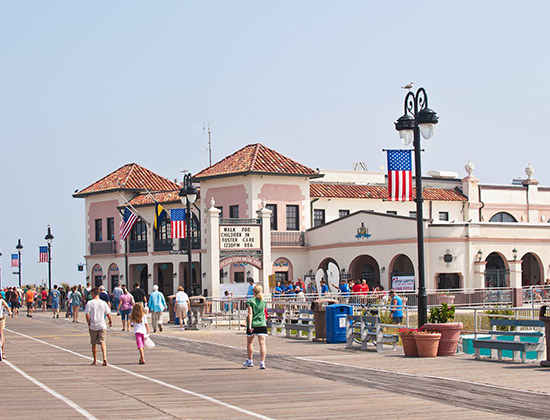 Stroll along the Ocean City Boardwalk, day and night! There is loads of excitement and entertainment happening here and it's only a ten-minute walk away from our hotel. Live music, events, attractions and food kiosks await.
This area is rich in diversity, with its natural habitats, sand dune systems, marine estuaries, wildlife and more. It offers a great day out with family and friends, as well as breathtaking scenery. It's also popular for crabbing, sunbathing, picnicking, hiking, fishing and boating.